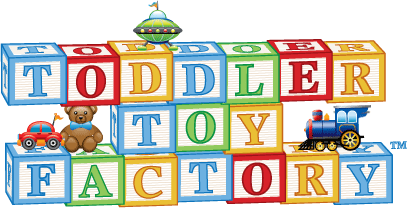 Version 1.5
$0.99 in the Apple App Store - Click here!
Reading, Spelling, Memory, Hand / Eye Coordination...
and getting to play with toys at the same time!
Toddler Toy Factory is a fun and educational game where kids learn spelling and reading by building toys and improve their memory skills by pairing up toys in a match game.

Toddlers enter one of two rooms (more rooms coming soon): Make or Play.


Spelling, Reading, Hand/Eye Coordination, Interaction, Fun
In the "Make" room, your child will drag individual letters into the Toy Machine to build cool toys. After the word is spelled out completely, the toy is brought out of the machine, the word is spelled out by voice and then read aloud. Toys come out of the machine and even pile up on the factory floor -- toss them around, play with them or throw them back in the machine!




Memory, Hand/Eye Coordination, Interaction, Fun
In the "Play" room, your child will search through crates to find matching toys. When he or she makes a match, the toys are released them from the crates and dropped to the factory floor. Play with them or clean up by dragging them over the machine's spout. Each toy dropped into the spout increases the toy number counter at the top of the screen.

Toddler Toy Factory has been developed for toddlers by parents of an iPhone loving toddler. This app has been tested and approved by our
little one.

Over 70 toys to build



Two modes: Make and Play



Fun, interactive, game play with lots of learning

Approved of by our own toddler



Free updates to come, including additional toys, new features and more rooms!